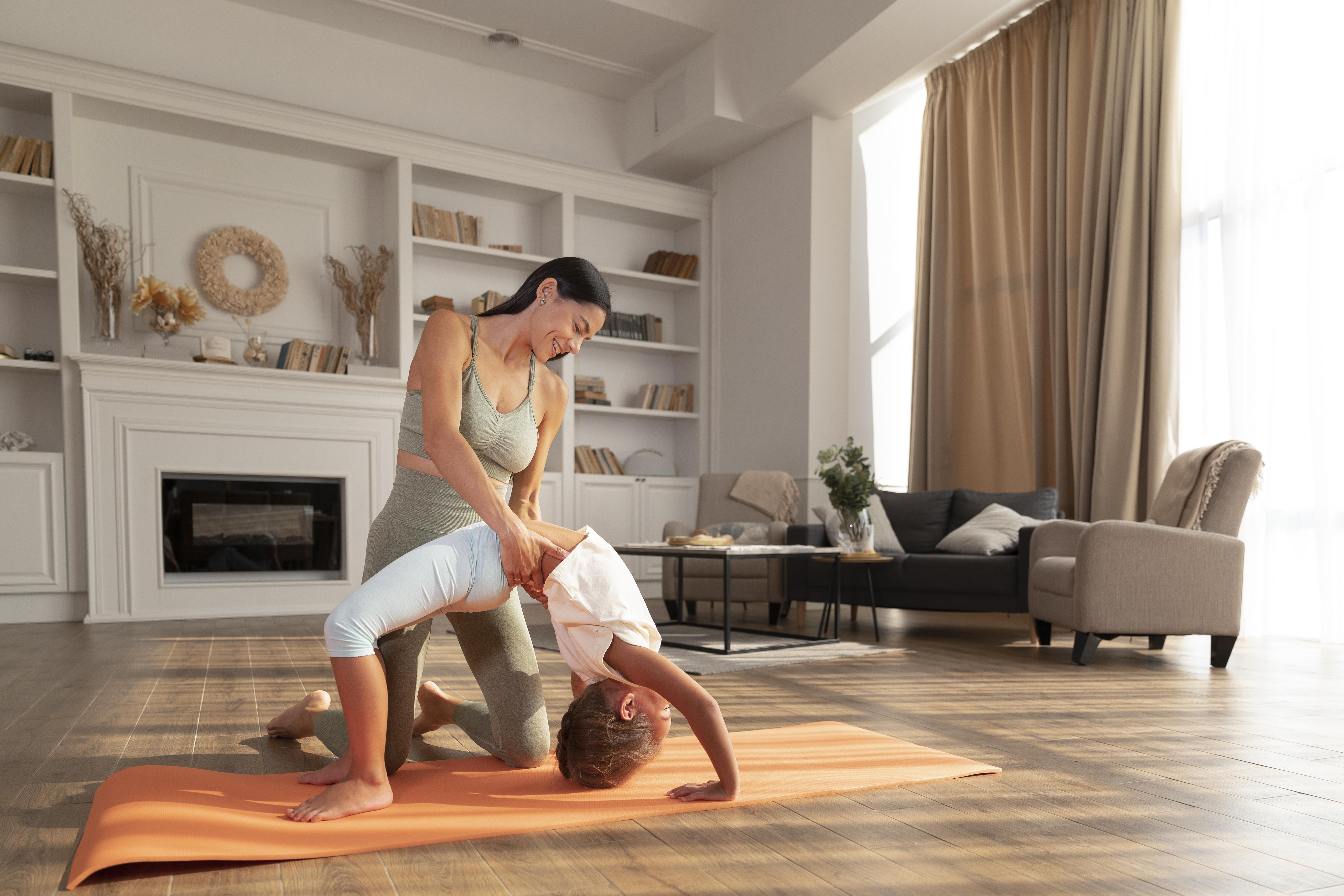 Fun and Engaging Gymnastics Activities for Kids at Home
Gymnastics is a great sport for kids of all ages. It helps them develop strength, flexibility, balance, coordination, and confidence. But what if you don't have access to a gym or a coach? Don't worry, you can still practice gymnastics at home with some simple and fun activities that will keep your kids entertained and active.
Before you start, make sure you have a safe and spacious area to do the exercises. You can use mats, pillows, blankets, or towels to cushion the floor and protect yourself from injuries. Also, always warm up and stretch before doing any gymnastics moves. And remember to listen to your body and stop if you feel any pain or discomfort.
Here are some gymnastics activities that you can try at home with your kids:
These are just some of the many gymnastics activities that you can do at home with your kids. Remember to have fun and stay safe while doing them. Most importantly, they will need adult supervision!
I hope you enjoyed this blog post about home gymnastics for kids. If you did, please share it with your friends and family who might be interested in fun gymnastics activities for their kids too.